Roll of honour, Bothwell. Carved 1918.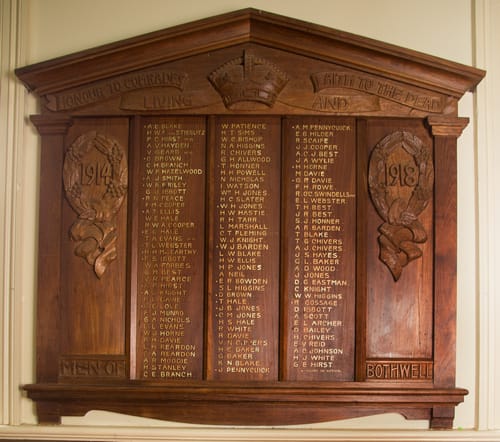 DB33
The Mercury (Hobart, Tas. : 1860 – 1954), Monday 18 March 1918, page 6
TASMANIA.
BOTHWELL ROLL OF HONOUR.
A special service was held at St. Michael and All Angels' Church, Bothwell, on Tuesday morning, when the Bishop of Tasmania unveiled the church roll of honour containing the names of Bothwell boys who have given their lives for the Empire. There was a large congregation, including the Warden (Councillor A. A. Reid), all the councillors, the council clerk, and the medical officer of health.