Shield for Head of the River, Scotch College, Melbourne. Carved 1951.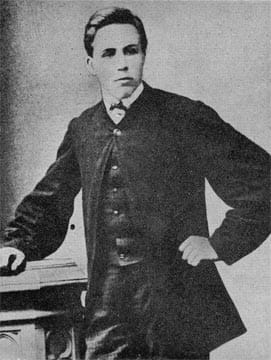 DB119
"Cattle King of Van Diemen's Land" by Claudia Dean
"J. Charles Field attended Hagley School, (Tasmania) as a boarder, the school then being held in the church.  He also attended Campbell Town Grammar school. 
It is said that he was to be sent to England to school but a very rough crossing of Bass Strait changed the plan.  In 1864 he was sent to Scotch College in Melbourne where he remained for the next four years.  In 1868, when 20, he was still there and wrote the challenge to Melbourne Grammar for a boat race in four oared gigs – he reportedly said "We were in the habit of frequenting the river on Saturday afternoon and often engaged a boat to go for picnics up the river.  In this way we learned to pull a boat. 
During one of these excursions the suggestion was made that the Melbourne Grammar school be challenged to a boat race.  Whether I was the best writer or not I don't remember, but I was appointed to write the challenge.  It was a much harder race then, as there were so many bends which have since been straightened out.
Our team comprised John Brady (stroke), Adam Smith (No. 2), myself (No. 3) and A. C. Wilson (bow), with Syd Edwards (son of boathouse keeper) as the cox."
Scotch College won by two lengths and this was the forerunner of the present day Head of the River.
In 1951 Mr Hugh Field, presented to Scotch College a shield to commemorate the issuing of the first rowing challenge to Grammar School which was delivered by his father, Mr John Charles Field in 1867. This became the Head of the River rowing race.  The shield was carved by Mr Hugh Field's aunt, Mrs Ellen Nora Payne (née Field), whom we believe, was in her 86th year when she carved the shield.