Brooch created 2011 for Tinker, Tailor, Soldier, Sailor exhibition by Michelle Taylor.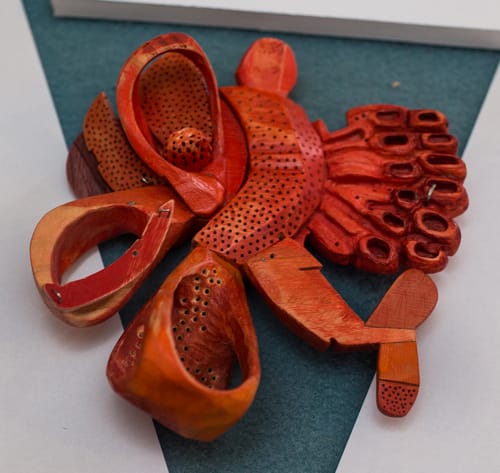 DB199
The exhibition Tinker Tailor Soldier Sailor celebrated the 2011 centenary of International Women's Day. It explored feminist achievement in Australia through the medium of contemporary jewellery.
The exhibition featured 100 stories of great Australian women who broke the barriers in arts, sciences, humanities and sports, and 100 brooches made in response to these stories by 100 of Australia's most talented female jewellers.
Michelle Taylor, based in Melbourne, created one for Ellen Nora Payne.